I started playing piano over 30 years ago, then moved into playing keyboard (and keytar!) with CarTune Heroes back in 2007 – when the band was still in its infancy! As a fan and child of the 1980s, the rock and pop songs from that decade are probably my favorite; joining this band introduced me to songs from the 1970s, and I enjoyed learning them plus the newer tunes we perform from the 1990s and even today. I also have a great time singing backup harmonies and lead vocals. In March 2007, I found the group (which we later named CarTune Heroes) totally by chance after reading a "keyboardist wanted" ad and thinking, "I love all the stuff this band covers!" The chemistry in this group is great – it is the first (and only) band I've had the pleasure of working with, and I know I'm lucky to play with such a fantastic group of professionals who are also my friends. I do this because I love performing awesome music with other like-minded musicians all while putting on a fun show for you!
Growing up, friends in the neighborhood were starting a band and needed a bassist, so I found a used bass and amp and figured it out. After finishing high school in RI, I went to Boston for college at Berklee and as soon as I finished, I moved to Los Angeles where I have worked as a professional musician since 1985. I'd like to think I'm inspired by more than influenced by, but if I have to give names I'd have to give props to Geezer Buttler, Jaco Pastorius, Marcus Miller, Aston "Family Man" Barrett, James Jameson, Bernard Edwards, Jimmy Johnson, Rocco Prestia, John Paul Jones, Les Claypool, Billy Sheehan, etc. 
In addition to bass, I do play saxophone, trumpet, guitar, and a little piano.  As far as performing with other bands, I still work as a professional musician splitting my time between LA and RI playing with an ever changing list of artists. It is an absolute pleasure every time I play with CarTune Heroes.
BRETT - DRUMS, PERCUSSION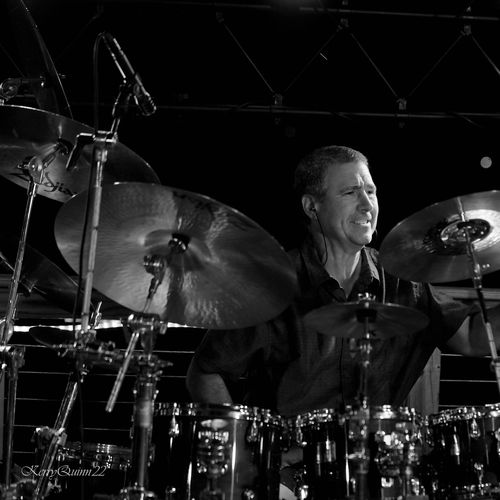 I started playing drums at an early age. I took lessons from elementary school until the end of high school. After graduating, I found myself still wanting more. I studied privately for years, but needed to learn more to satisfy my expectations. I decided to enter Berklee College of Music to expand my drumming and musical creativity. My music vocabulary grew, and I was on my way to experiencing new ideas musically. After I graduated Berklee College of Music in 1991 with a degree in music education, I had the privilege to play music all over the world with various artists. My drumming influences range from Jeff Porcaro, Simon Phillips, Steve Smith, to Carter Beauford, Steve Gadd, and many others. I am looking forward to playing a wide selection of music with a great group of musicians in CarTune Heroes. This will be a fun ride that nobody wants to miss! Look forward to seeing you there!